Crypto Challenge Series 1 Recap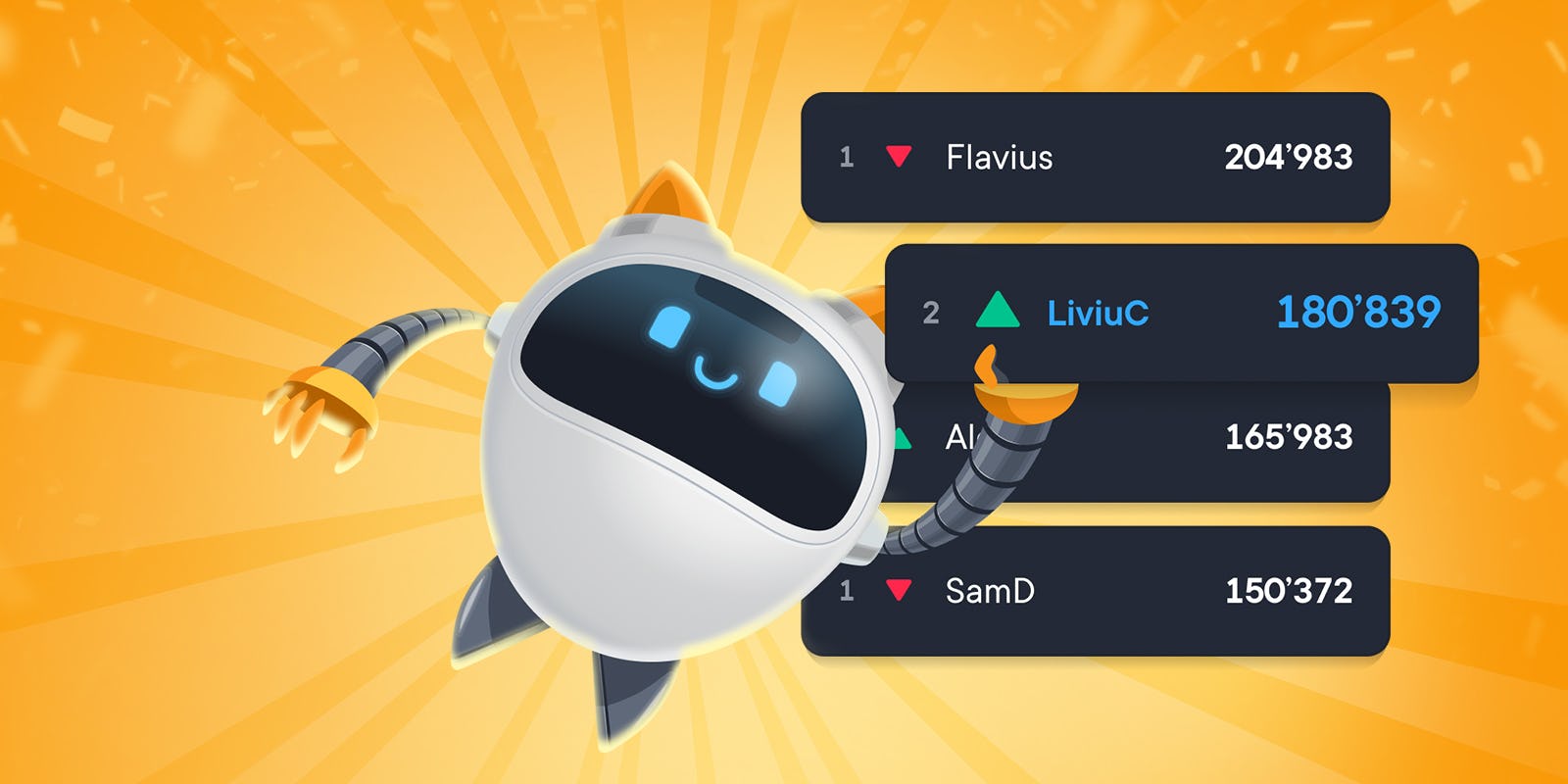 Thank you to everyone who joined in the fun during our first series of Crypto Challenge! It was a learning experience for us all, and we hope that you had just as much fun as Soonie did, making new friends.
Let's look at some key figures and interesting facts we discovered about the 47,370 players of the first series. 
In total, there were 520,935 predictions made, and of those predictions, 257,309 were correct, or 49%. Did you know you can use the Hourly Asset Analysis in the SwissBorg app tool to help determine your predictions? Learn more about our free asset analysis tools. 
The daily number of forecasts was around 22,000, and 76% of the total predictions were voted up, meaning the players had a very bullish sentiment throughout this series. 
Throughout the first series, players accumulated a total of 483,825,100 points. Of those points, 256,183,700 were exclusively from forecasting; the rest were earned from daily log-ins, streaks, and referrals. In the second series, we can expect the accumulated total to decrease to reflect the changes made to the referral rewards structure. 
In case you missed it, to avoid the pitfalls of the referral system in the first series, referral rewards have decreased from 3,000 to 1,000 points per referral, with a cap at x10 referrals per player per series. This will allow players to be rewarded based on their unique contributions and not just popularity.
The best part of series one is that Soonie has new friends from all over the world! Here are just some of the places where people are playing Crypto Challenge, including France, Switzerland, UK, Poland, Italy, Philippines, Germany, Belgium, Spain and The Netherlands!
Once again, merci, anzi, cheers, dziękuję ci, grazie, thank you, danke schön, gracias, and obrigada to all the players of Crypto Challenge, we hope you enjoy the second series of our free, rewarding, and educational Bitcoin prediction game.