How does the Crypto Challenge Series work?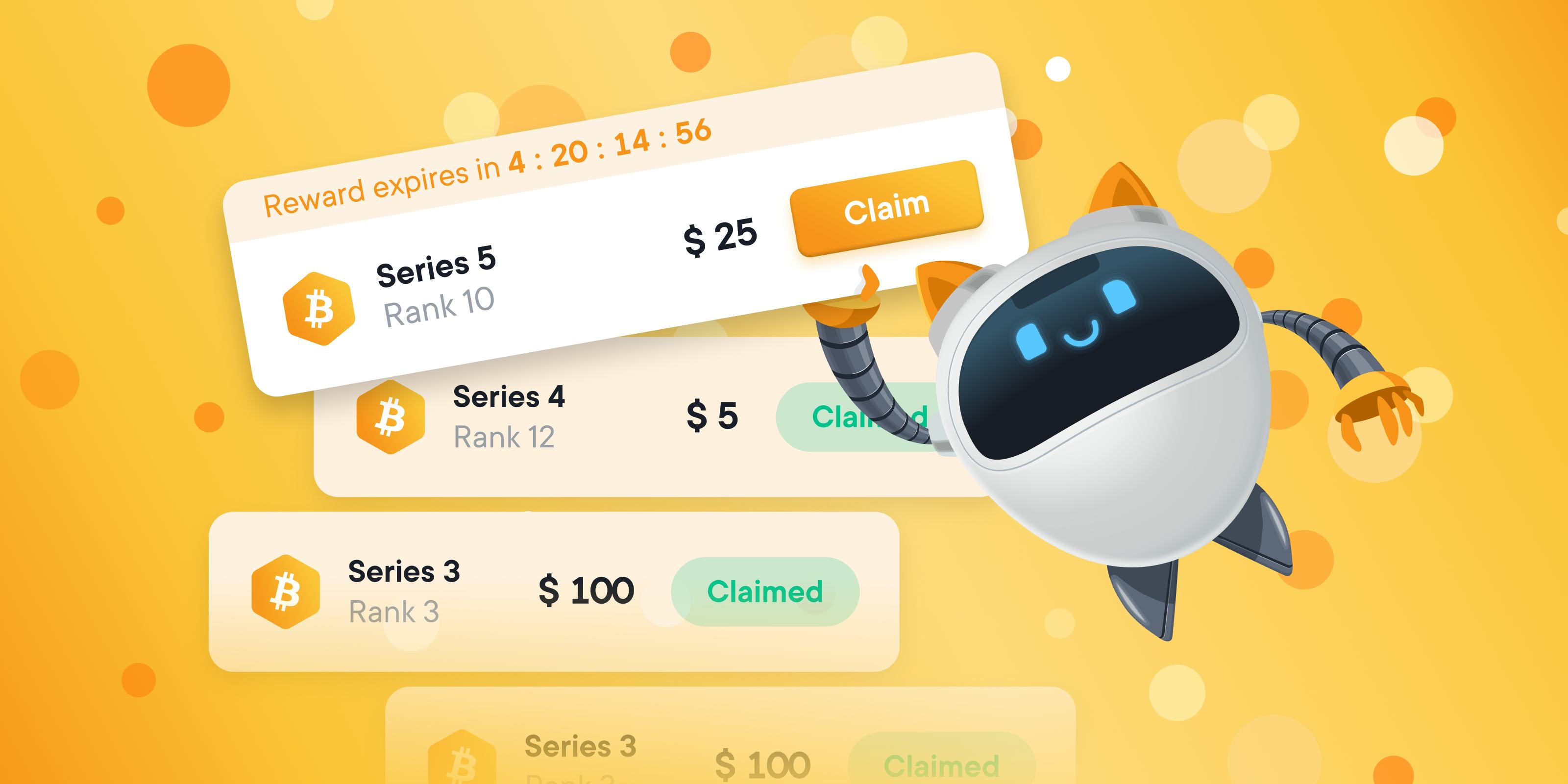 Crypto Challenge series are the regular prediction competitions we run in the app, where the top players can earn free BTC rewards at the end of the competition period! Get the latest information about the current rewards and series in the Rewards tab. 
In order to join a series and cast a prediction, visit the forecast section of the app which can be found by pressing the up/down icon in the center of your app. 
The series starts counting down on the first day of each month and ends on the last day of the month. Users can join the series at any point after the countdown has started. The last forecast of a series can be made during the last two chapters, on the antepenultimate day of each month. The series ends on the last chapter, during the penultimate day of each month. 
The countdown can be found in the Progress tab on the top right-hand corner of the app. Every time you cast a prediction during the series your ranking will be indicated on the Progress tab in the Leaderboard section. 
When one series ends, a new series will start and the players' scores for the previous series will reset.