Levelling the Crypto Challenge playing field: Referral rewards update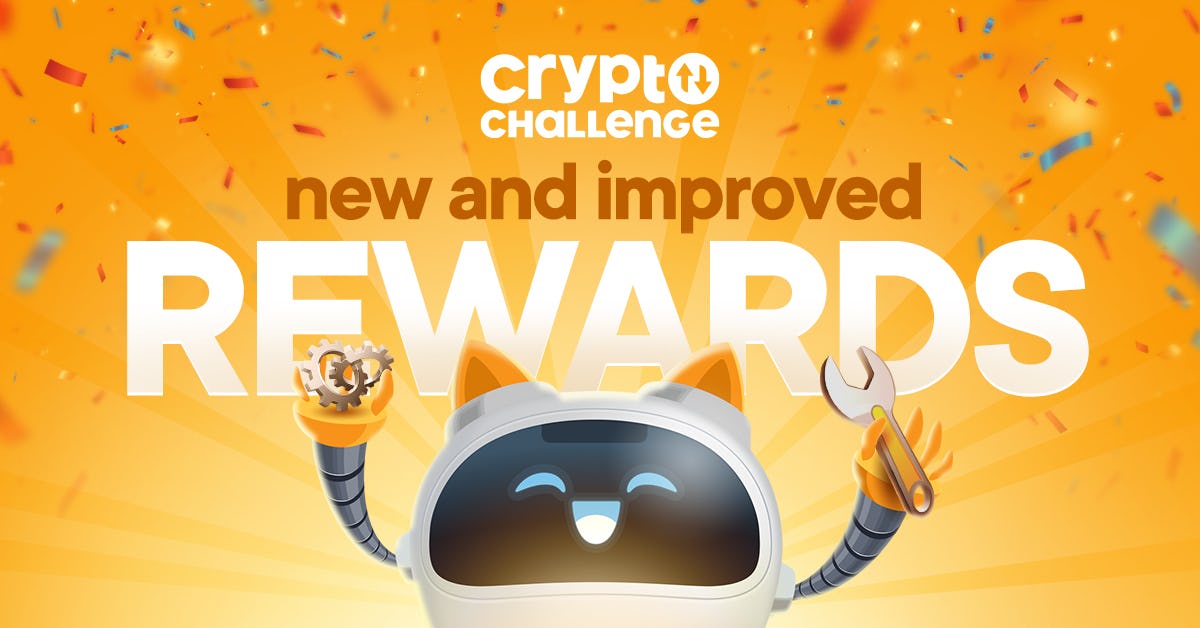 Thanks to everyone who played in the very first series of the Crypto Challenge app! With the second series just around the corner, we've made a few changes.
Fun, fair, and community-centric is the very essence of SwissBorg, thanks to all of your amazing ideas, we're thrilled to introduce the new rewards system.
Here's what's new: 
Starting with the second series, all players will have the chance to have a place on the Crypto Challenge leaderboard. 
The new referral structure reduces the points players can gain by referring friends to the app from 3,000 points to 1,000 points. The points will be capped at 10,000 per series. This means points can be earned for up to 10 friends per series. 
Have even more friends you'd like to send to the app? Good news - if you refer 50 friends in a single series, you will earn a bonus reward. At the end of each series $2,000 in CHSB will be split between all users who refer 50 or more friends.
All rewards expire and must be withdrawn by the end of the following month, including the Crypto Challenge referral rewards. For more information on withdrawing your rewards, please visit the help centre.
At SwissBorg, we value meritocracy and believe that players should be rewarded based on their unique contributions. For the Crypto Challenge app, this includes both making correct predictions and helping spread the word about the app.
OK, OK, enough of the boring stuff! Now that you've read through this, let's spread the word and get to playing. 
Think you can make the leaderboard of this series? Head over to the Crypto Challenge app and let's find out!